New Patients at The Chiro Place
Preparing for Your Appointment
We make it easy to get started with natural health care at
The Chiro Place
. We offer new patient paperwork online to speed up your appointment time in the office. You don't need to bring anything to the clinic except an ID and insurance card.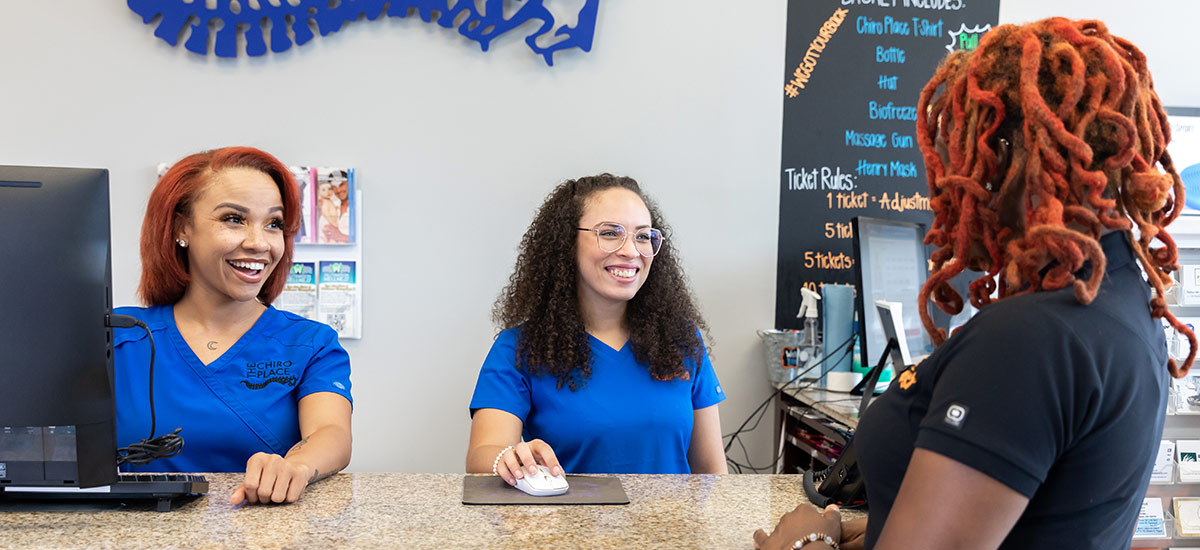 Your First Visit
When you arrive, you'll check in with our friendly office staff. A chiropractic assistant will then give you a tour of the clinic and take you to the consultation room. The assistant will talk with you about what brought you in to see us so we have an accurate understanding of your current symptoms and wellness goals.
After watching a brief intro video about chiropractic care, one of our chiropractors will come in to see you. She will perform a careful examination and do X-rays. We X-ray all new patients except pregnant women and young children; this gives us the full picture of your current alignment. Before you leave, you'll do some therapy for quick pain relief, and then we'll schedule your next appointment.
Your first appointment will take about 30 minutes if you completed your paperwork online in advance. If you wait to do your paperwork in the office, plan to be here 45 minutes.
Your Second Visit
We know you're eager to start feeling better, so we try to book patients' second appointment within two days. During your second visit, the chiropractor will sit down with you to go over the findings and her recommended plan of care. Once we're sure you understand our approach, the chiropractor will give you your first adjustment. The chiropractic assistant will then talk with you about insurance, costs, and payment plans.
The second appointment usually takes about 30 minutes, since we schedule time for you to talk to the chiropractor about any questions or concerns you may have. After these two intro appointments, regular appointments take 15 minutes.
Schedule Today
We take same-day appointments, so there's no need to wait. Ask about our $30 New Patient Special offer!
CONTACT US »

New Patients at The Chiro Place | (901) 221-7173