Chiropractor in Southaven
Dr. Constance Harrison, D.C., helped out at the other locations of
The Chiro Place
until the Southaven location opened in November 2021. Along with her three amazing assistants, they create a great experience for our patients. They greet each person warmly and just love on them. We're all family here!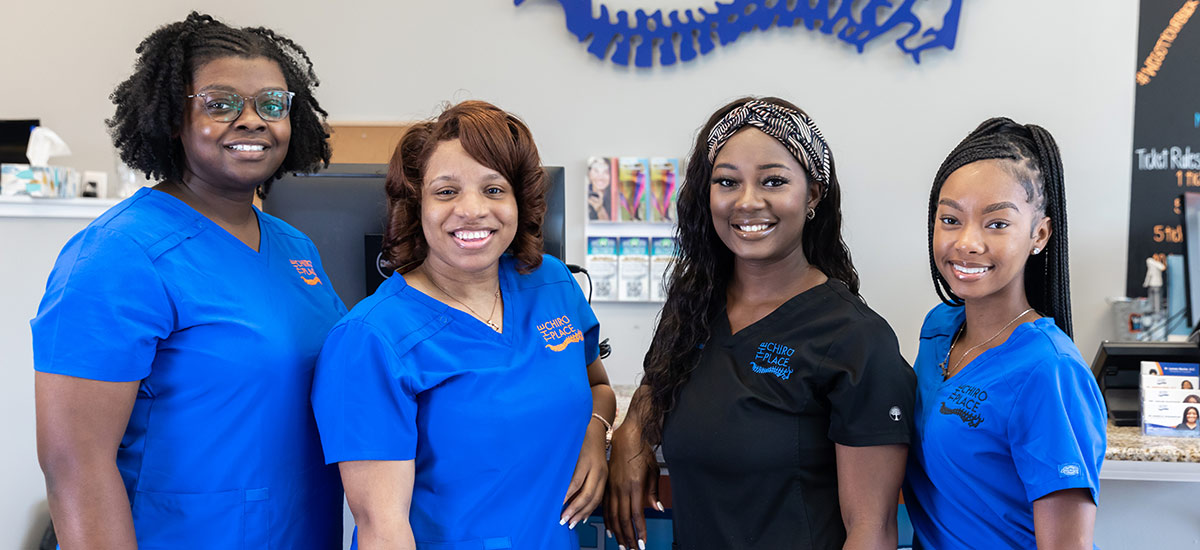 Care You Can Trust
The Chiro Place offers quality chiropractic care for all ages and severity of the condition. If you're in pain, we want to help reduce your discomfort and find solutions for your pain. Dr. Conn has cared for many pregnant women in her clinic, and continues to get great results. Families, children, athletes, seniors; we're here for you.
One of our patients was an older lady with a history of strokes who wanted to be able to play with her granddaughter. Since receiving adjustments, she's had several play dates with her. It's not a special technique; the environment in the clinic, and the care Dr. Conn provides, make all the difference.
An Atmosphere For Healing
Our clinic has an open floor plan; only the consultation and X-ray rooms are closed off. It's a clean, bright space that always smells good when you come in. And when you tour the place, you see the traction tables, and see Dr. Conn adjusting her patients. She'll welcome you by name and ask how you're doing; we're invested in your health and wellbeing. And, at the back, there's a destination wellness wall, showing patients results they too can achieve.
Chiropractor Dr. Conn has a private discussion with you about your issues and discusses the results of your X-rays. She takes the time to explain everything the X-rays show and how it affects your condition. It's important to us that you understand why you feel the way you do.
Giving Back to the Community
We're invested in the community, recently sponsoring a back to school event. We were able to provide over a hundred kids with a bookbag full of school supplies. Our goal was to do 50, since we are new to the area, so donating over twice that amount felt fantastic.
Contact Us Today
There are several chiropractors in the area, but when you come to our clinic, you'll feel like family, that's for sure!
CONTACT US »

Chiropractor Southaven MS | (901) 221-7173