Chiropractor in Midtown Memphis
Natural Health Care You Can Trust
At our Midtown clinic, we offer the same full range of chiropractic services and quality care that
The Chiro Place
is known for at all of our locations.
Dr. Jayda Williams, D.C.,
and
Dr. Jessica Allen, D.C.,
are ready to use their skills and expertise to help you turn your health story around.We care for patients of all ages and health backgrounds, offering something for anyone ready to start feeling better without surgery or medicine. It's exciting to join the historical legacy of Orange Mound with a new approach to natural health care.
We keep our Midtown clinic warm and welcoming, with a laid-back atmosphere and a friendly face greeting you as you walk in. We're proud to be part of the Orange Mound community, the oldest African-American neighborhood in Memphis.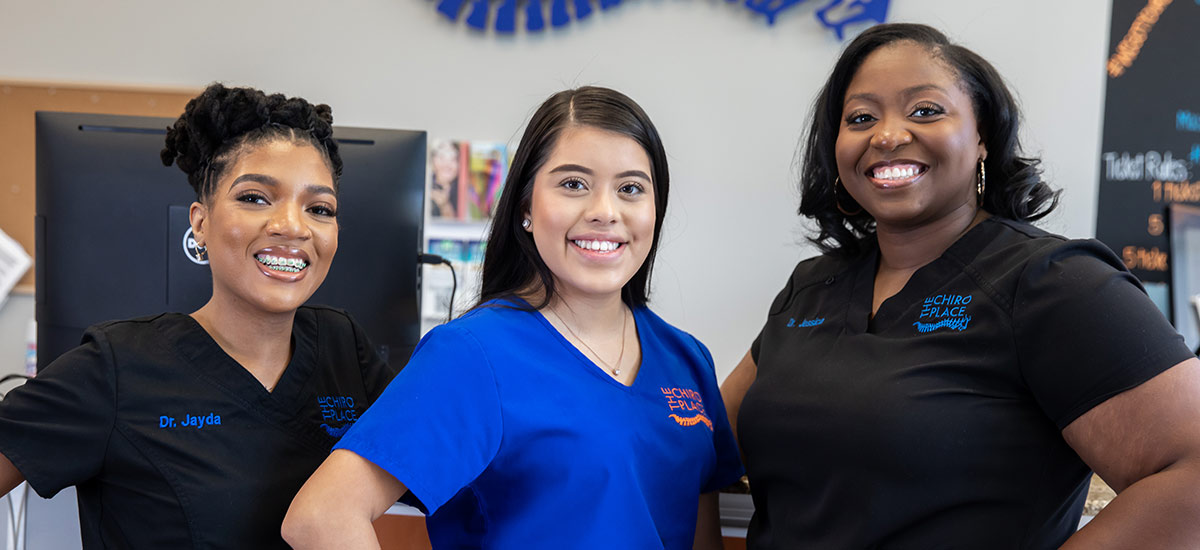 Real-Life Results That Get Patients Talking
One of Dr. Jayda's favorite memories at the Midtown clinic was working with a patient who couldn't sleep due to severe pain. The lack of sleep affected the patient's overall health, since without sleep, our bodies can't recover from the wear and tear of each day.
After the first adjustment, the patient came back in and said, "I slept like a baby." Seeing chiropractic care change lives right in front of us made us more determined than ever to help as many patients as possible get their lives back.
Pregnancy, Infant, and Family Care
In addition to her regular care, Dr. Jayda also provides specialized care focused on pregnant women, mothers, babies, and children. Chiropractic care greatly improved her own second pregnancy, so she loves helping expecting moms find natural ways to feel good so they can enjoy the miracle of pregnancy and motherhood. Dr. Jayda can examine your newborn, give your baby gentle adjustments for a comfortable start in life, and keep your children growing healthy and strong.
Schedule Your Life Change Today
Come see us so we can help you achieve your health goals. Book an appointment today.
CONTACT US »

Chiropractor Midtown Memphis TN | (901) 221-7173