Chiropractic Care
Helping Your Body Heal Itself
No one should have to put up with pain. Bodies have an amazing ability to heal themselves, so we work naturally in sync with the body instead of jumping to medicines or surgery. Chiropractic care restores the spine and joints to proper alignment so the body can function and move the way it was meant to, decreasing pain, stiffness, and limited mobility.
Our goal with corrective and wellness care is to meet and assist everyone where they are. Patients come see us for a wide variety of complaints, including neck and back pain, headaches, numbness and tingling, and limited mobility. The healing doesn't stop there; chiropractic care can help people with a wide range of conditions. We've seen patients' digestive systems improve, babies' colic fade, and insomniacs finally get a good night's sleep.
Corrective and Wellness Care
At The Chiro Place, we start every patient with corrective care focused on resolving your specific complaint. We'll use physical exams and X-rays to figure out how much corrective care you need, then build a customized plan of care to help you put this pain behind you. Many new patients start out seeing us three times a week while we target areas of pain.
Wellness care means we don't stop there. Once patients feel better, we stick with you to keep your body in alignment so your pain does not come back. Most patients come in once or twice a month for wellness care.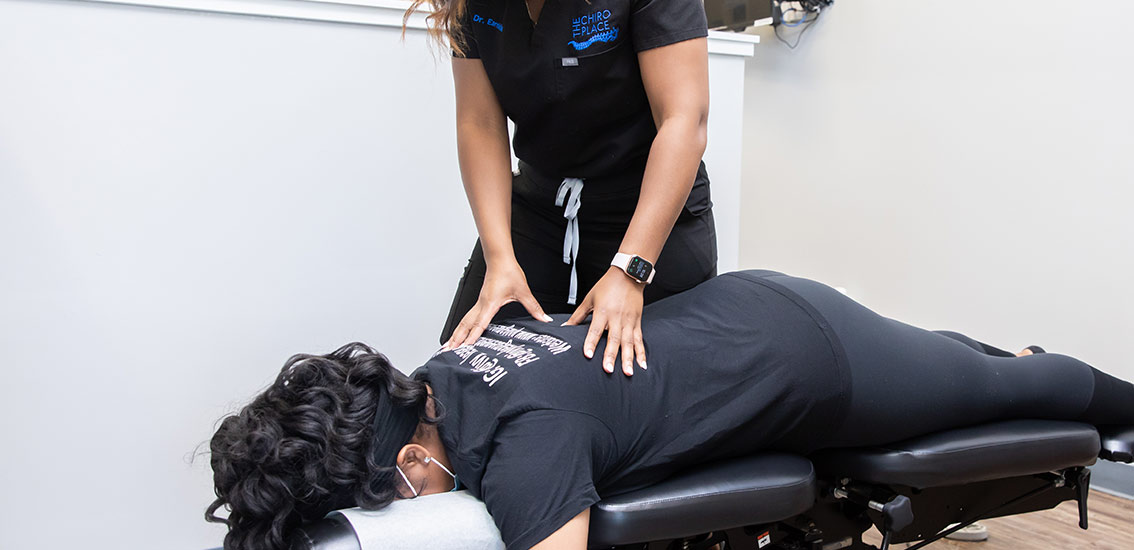 Techniques
All of our locations offer a variety of approaches to care. Our services include:
Activator Method®
Arm and leg adjustments
Cupping
Drop table
Full-spine and diversified manual adjustments
Muscle work
Traction therapy
Webster technique
Care Tailored For You
We adjust our process around every patient, matching you with the techniques best suited to your body. No matter what condition or pain you're facing, we can work with you to get you back to doing the things you love.
Schedule an Appointment Today
Book an appointment today. We would love to help you start feeling like yourself again.
CONTACT US »

Chiropractic Care | (901) 221-7173